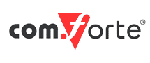 With PCI DSS requiring payment processors and banks to encrypt stored cardholder data, there are significant challenges when attempting to combine high levels of security and high speed transaction processing. In most cases there is the choice for IT departments between improved security OR high performance.
Comforte and LT-CONSULT are working with banks and payment processors  addressing both requirements through a unique format preserving encryption technology. SecurData integrates seamlessly and transparently with payment applications on Nonstop systems and provides encryption of stored data at uncompromised transaction throughput and response time.
Learn more about this initiative by contacting us.