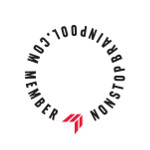 The NonStopBrainPool is a consortium of companies offering products and services to HP Nonstop customers in the areas of
System management, performance and tuning
Java and PHP programming
Application modernization, e.g. COBOL -> JAVA or PHP; SCREEN COBOL -> Browser
epTAL and system software programming
Securing HP Nonstop systems
Security reviews
The basic idea and value of NonstopBrainPool is offering combined knowledge and expertise to the HP Nonstop market.
"We are very pleased to be a member of NonstopBrainPool and are very excited to be able to offer a very broad set of services and products together with a team of specialists and subject experts from the first minute", says Thomas Leeb, GM and owner of LT-CONSULT.
Product offerings :
Application Development tools
Data Integration and Replication
Security products
System management products
Free- and ShareWare products
The members :
Albireo Software & Consulting
CommitWork GmbH
Greenhouse Software and Consulting
LT-CONSULT Thomas Leeb
For more information please contact us.